Visit us in the Display & Demos Tent for Hands-On Crafts Demonstrations!
Click here (coming soon) to sign up to participate in fiber arts demos at the festival!
From Fiber to Fabric – Card wool, spin on a drop spindle, weave on a loom, knit or crochet, try rug hooking, needle felting, and more! Hands-on demos for children and adults.
Bring your wheel, spindle, loom, knitting or crochet project, and drop-in throughout the Festival. Take a break from workshops and shopping to relax and help us demo our crafts to others. Wind your new yarn at the yarn winding station and cast on a project!
For more information or to volunteer to help with fiber arts demonstrations, please email craftdemos@fallfiberfestival.org
Click HERE for the full Festival Schedule 
SATURDAY and SUNDAY ALL DAY
Weaving & Spinning Demos & Spin-In, Knitting & Crochet Sit-n-Stitch, Yarn/Ball Winding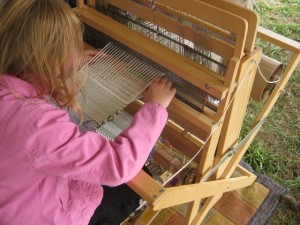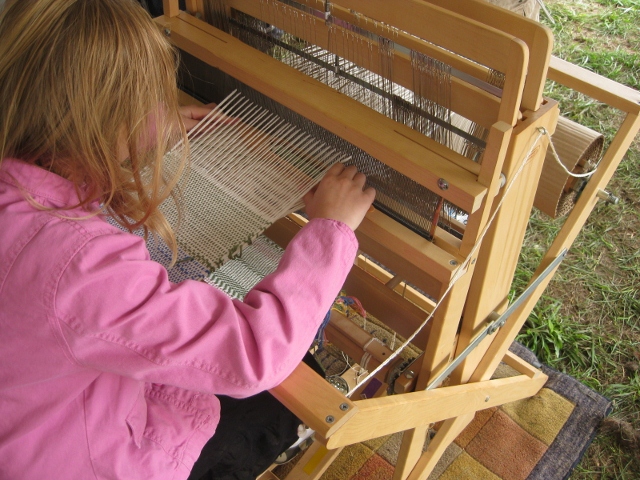 Special Demos will include: Spinning from a Bunny, Wool Combing, Weaving, Rug Hooking, Knitting, Needle Felting, Crochet, Fiber Blending, Inkle Weaving, Rigid Heddle Weaving, and Circular Sock Knitting Machines!