Congratulations to our 2018 Cover Artwork Winner
Katelyn Mumford!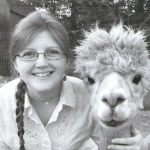 Katelyn's art will be used on our catalog cover and 2018 t-shirts and totes - look for them at the Info tent at the Festival. Also meet the artist and see more of her artwork in a display at the info tent.  Katelyn is a self-taught fiber artist who primarily creates lifelike needle-felted animal portraits using wool and alpaca fiber. She especially loves to portray animals with innocent, endearing expressions such as dogs, sheep, and cattle as well as scenes from farm life.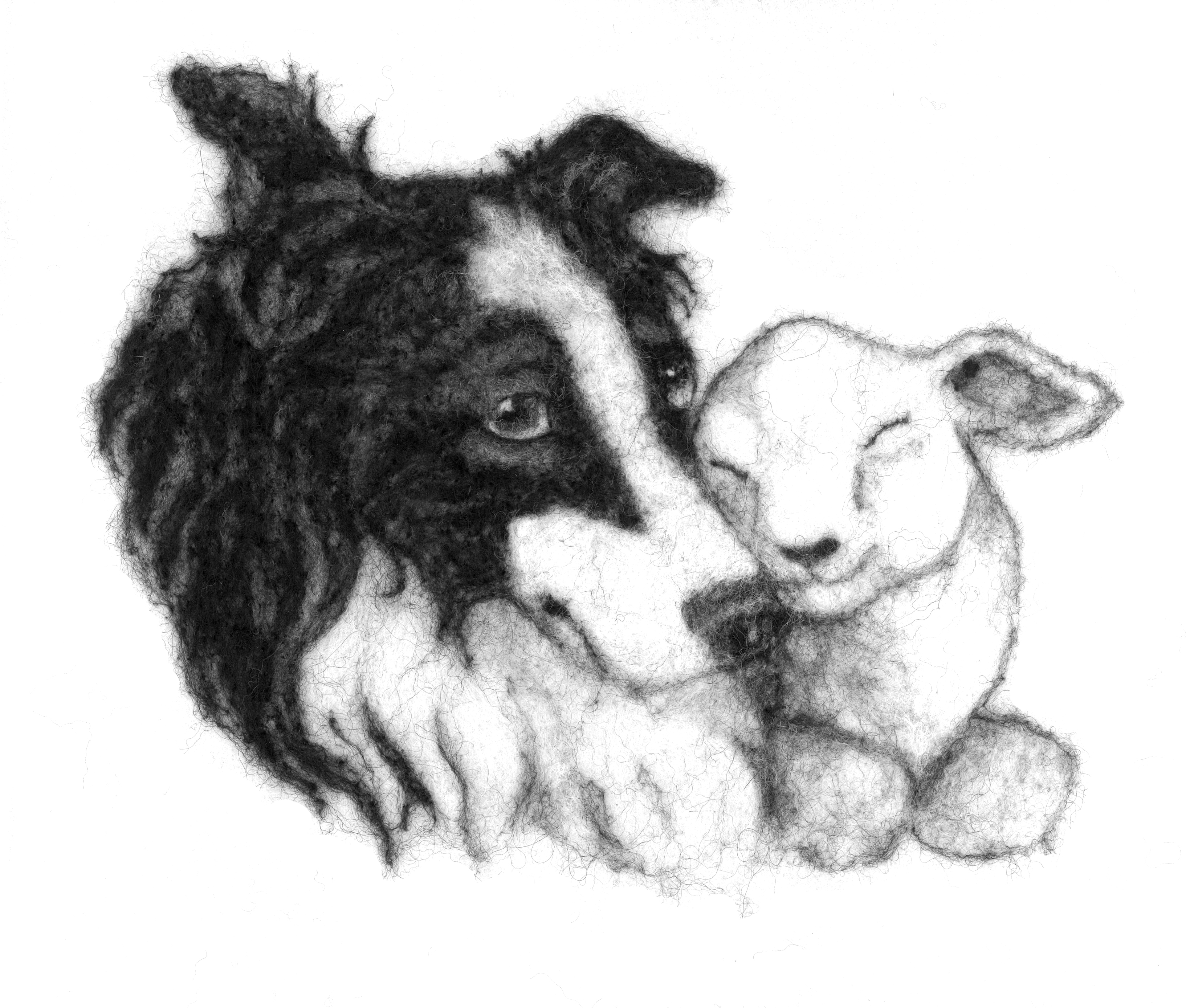 The daughter of an artist, Katelyn has been creative all her life, and taught herself to needle-felt at the age of twelve. Katelyn has been making custom pet portraits for the last five years under the business name of Fancifelt. Katelyn is new to Virginia and is looking forward to exploring it further. She hopes to begin teaching classes to share the joy of needle-felting with others. She resides in the upper Shenandoah Valley surrounded by farmland with her family and many pets, including three alpacas.
The FFF Committee also congratulates our 2018 Runners-Up!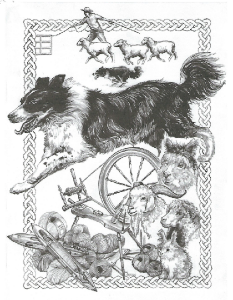 Lauri Waterfield Callison, a self-taught artist, was a textile designer for over 20 years. A fly fishing guide and former captain of the Remington Girls shotgun team, Lauri and her husband Phil love to fish, hunt, and explore the outdoors from their home in the woods in the Blue Ridge foothills in Martinsville, VA. To see more of Lauri's work, visit her website at lwcallison.com, or her Etsy shop.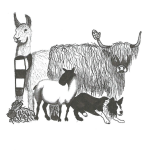 Olivia Hudson lives in Virginia Beach, VA and has just finished her first year in college. Olivia has been drawing for several years in school art classes and in her spare time outside the classroom. She learned to knit when in elementary school, and says "my Mom and I knit on Monday nights with an awesome group of women who encouraged me to submit my artwork."