Derek Fisher – Judge
Derek was born and raised in Boise, Idaho. While he isn't from a farming background, he has always had a connection with animals. Derek started trialing at the young age of 15. Within the first four years of trialing, he took his first Meeker title home.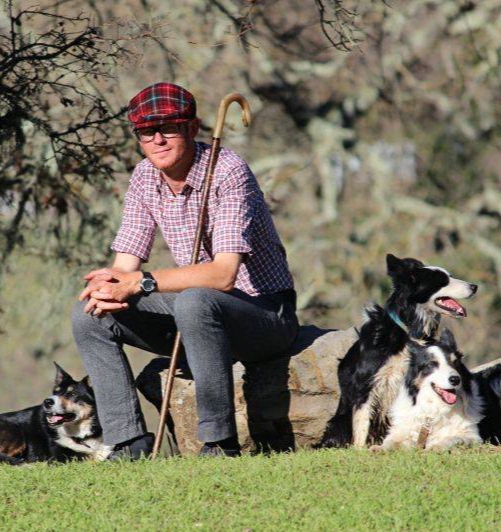 We are really excited to have him judge the Montpelier Sheep Dog trials this year. He brings a long list of accomplishments with him, which include:
US National Reserve Champion 2017
Member of the World Team 2017
Three-time Reserve Meeker Classic Champion
Eight-time Meeker Classic finalist
Four-time US National Finalist- 2001, 2009, 2015, 2017
NC state double-lift champion 2016
A Way with Dogs, Series 2-2019 competitor
The Sheep
The sheep we are using for the Montpelier Sheep Dog Trials come from the Valentine Miller Family of Orange, Virginia. They are predominately Suffolk, with some Dorset in the older ewes. The Millers raise all-natural meats and sell bakery products at farmers markets and local stores. Their brochure proclaims their mission: "We enjoy working together on our family farm. Our animals have been raised to be happy and healthy, the way God intended. We also make delicious homemade baked goods. We have been selling our fresh top-quality products at local farmer's markets since 1995." Visit their website: www.valentinesbakeryandmeats.com.

The sheep have not been worked extensively by working dogs, but have been introduced to them in preparing for the trials. This may be a challenge to some dogs and handlers more used to well-dogged flocks. The Virginia Border Collie Association is pleased to partner with the Valentine Miller Family this year, and we will be happy to provide more information on them at the VBCA tent!